Employees
Sher greatly appreciates its employees. We have implemented the Ethical Trading Initiative Base Code, which is based on the standards of the International Labour Organization (ILO). All Sher workers have direct and indirect benefits:
All employees are given a permanent contract, hence we do not hire daily or seasonal labourers. Working for Sher means earning a fair salary with appropriate allowances, a pension, and free medical care. Our workers are free to join a trade union. We also have a Collective Bargaining Agreement (CBA). Children of employees can attend the Sher School free of charge (joining age is 4 years). All new employees receive Health and Safety training on the first day. We provide the required personal protective equipment (PPE), so risks can be minimized during work-related activities.
Our clubhouse at the farm in Ziway can be used by workers to enjoy their lunch and dinner, but also to celebrate events.
Committees
Our workers can join several committees:
Workers Union (Sher Ethiopia PLC Basic Labour union)
Gender Committee
Occupational Safety and Health Committee
Anti-Aids & Sexual Reproductive Health Committee
Recruitment Committee & Disciplinary Committee
Providing potable water in rural areas
Drinking water is scarce in Ethiopia, especially in some rural areas. Unfortunately, the water in most wells contains too much fluoride. That is why we help some neighbouring villages to extend waterlines and construct water taps, like in Bochessa and Worja Washgula. Aluto Gulba is a new project.
Sports
Sher Ethiopia has its own football stadium. The stadium hosts football matches between our employees, although we have also been proud to host Bunna team, the national team of Ethiopia.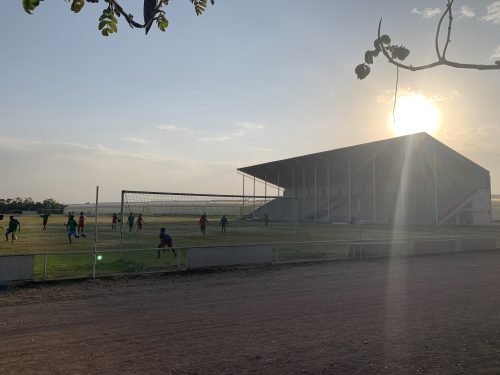 Church
In the past, Sher has generously contributed to the construction of the beautiful Orthodox Church….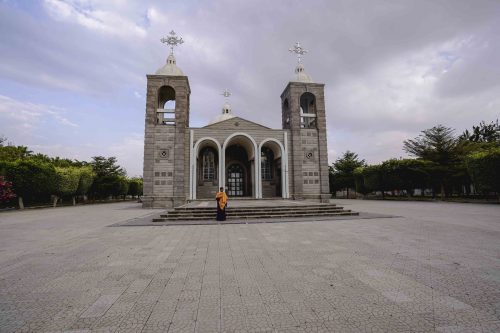 IDH
We are collaborating with IDH in various projects relating to effective waste management, reforestation, enhancement of degraded land, training Good Agricultural Practices to smallholder farmers and processing of water hyacinth.
IDH, which is a Sustainable Trade Initiative, is a social enterprise that works with businesses, sponsors, governments, and civil society to realize sustainable trade in global value chains. They work with over 600 companies, CSOs, financial institutions, producer organizations and governments in multiple sectors and landscapes in Africa, Asia and Latin America in order to ensure sustainable production and trade. They develop and apply innovative, business-driven approaches towards creating new jobs, sustainable industries, and new sustainable markets. All this is aimed at having a major impact on climate change, deforestation, gender equality, living wages and living incomes, so that Sustainable Development Goals can be met by 2030.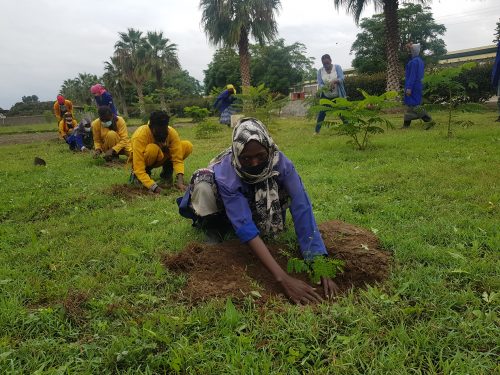 FSI
FSI (Floriculture Sustainable Initiative) brings together pioneers in the floriculture sector / supply chain, who want to make at least 90% of their flower- and planting-growing activities sustainable. This growing group of companies and stakeholders works together to share knowledge and stimulate sustainable production and trade. The members have set new goals for 2025: